DREAM PASTRY PRODUCTS
WELCOME to our website, where a new chapter unfolds, bringing forth a customized factory dedicated to crafting delectable sweet and savory pastries and desserts. We are pleased to offer pick-up services on THURSDAYS, FRIDAYS, and SATURDAYS, from 11 AM until 5 PM. To ensure a seamless experience, we kindly request that you place your order at least 24 hours in advance of your preferred pick-up date.
If you find your favorite product is currently unavailable online, we encourage you to get in touch with us on 03 9569 8797. Our team will be delighted to inform you about the next production run, as we continuously bake our desserts and pastries daily and prepare our biscuits 2-3 times a week. Rest assured; we are committed to providing you with the best possible service.
Thank you for choosing Dream Pastry Products. We look forward to serving you!
A reminder, our Factory is located:
Unit 4, 5/7 Paul Court Dandenong, 3175
Sincerely,
The Dream Pastry Products Team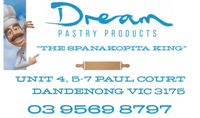 A FEW GENTLE REMINDERS:
We currently do not offer a home delivery service, we hope to re-introduce this in the near future.
We are not a retail store and we make to order. Therefore, please place your orders online, contact us via Direct Message on social media or directly call 03 9569 8797
Do you want to know more? Then click here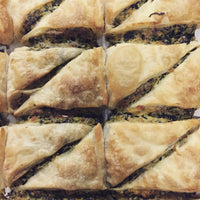 Sweet and Savoury Pastries for all your Catering Needs
Dream Pastry Products create spectacular and delicious pastries that are the perfect addition to any dinner table - from small to large functins - we have you covered.